The Black Moon's Exhibition of
K I M O N O
To Westerners the word is synonymous with their image of Japan. Mere mention of the garment conjures up wistful, nostalgic visions of Japan's past, for Gaijin (foreigners) and Japanese alike! The exhibitions you are about to view will display kimono dating from the late Edo period, as well as some contemporary kimono now being worn as formal wear.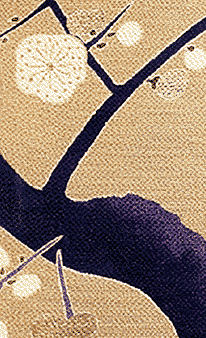 To view photos
of contemporary kimono, simply click on the above thumbnail pictures.